Wednesday, September 26, 2007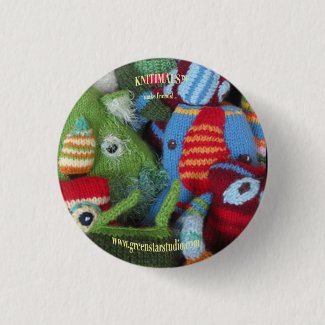 knitimal buttons!
by
danamariehosler
Get this 
custom button
 at 
Zazzle
Posted by

Fall 2011
at 3:13 PM
0 comments


excuse the pun, but(t) how cute is this little knitimal butt? SO cute! and you know what else is cute?... honoring local art. ok, that was a stretch, but check this out. the city paper here in baltimore has released it's annual "best of" issue and guess which murals they think are best? the columns at the farmers' market, of course! want to know more? well... click away:
baltimore's best mural!
Posted by

Fall 2011
at 10:38 AM
0 comments